After a trip to the 'Power or Making' at the V&A I discovered Shauna Richardson's work, being new to knitting I had never seen anything like it and couldn't believe she had crocheted the life size bear I saw at the exhibition. This is from the about section of her website:
Shauna Richardson's background is in conceptual art.
The unique body of work she terms 'Crochetdermy' evolved out of the exploration of the theory that 'Anything can be art'. She uses crochet to sculpt realistic life-size animals – uncanny taxidermy-like forms. Crochetdermy combines themes such as objects, collecting, craft and realism and experiments with accessibility and audience. Richardson has received much critical acclaim. Her work is receiving worldwide media coverage and selling into collections across the globe. In 2009 Shauna won 'Artists taking the lead' part of the London 2012 Cultural Olympiad with the 'Lionheart Project'. For two years she has been creating the largest single-handed crochet sculpture in the world. The finished piece will be housed in a mobile glass taxidermy style case and tour throughout 2012. lionheartproject.com
Although I really like her work I think that defining it by saying it came from 'anything can be art' is a bit strange. When you compare it to other conceptual artists such as Damien Hirst it does fit in with taxidermy and the idea of death and also textiles in art is not an uncommon thing. I do think that when you look at the pieces you do see them as real animals, although you know they are hand crafted. Even the materials used are very realistic, it does not look like traditional yarn. Although I was making the foxes when I had seen this it did put into perspective how big taxidermy in craft and fine art is. Should I make my pieces more realistic or stick to the quite animated and cutesy look? Which will look best in an editorial and which one is more me. Although the prop making is a huge part of what I am doing I do really have to consider the photographic style of the work. I know how I would like to produce the images and a rough idea of how the finals will look, so it is just knitting the props to match this.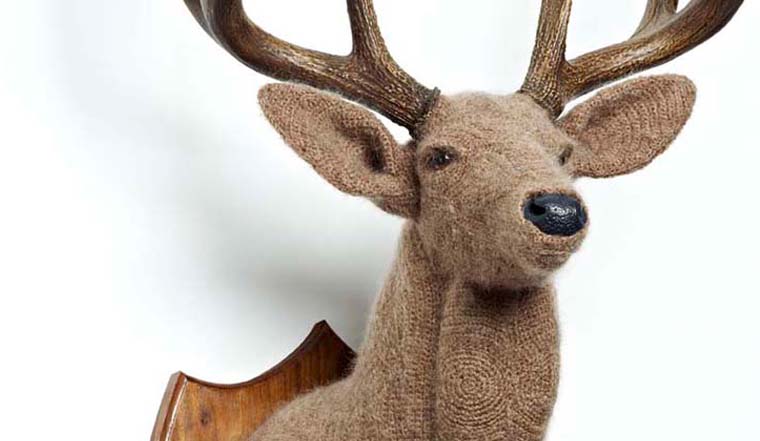 After seeing Richardson's website I wanted to look a little further into arts that also use the taxidermy theme in their work. I came across Nathan Vincent who produces crochet sculpture in more of a 'traditional' knitted way. I think because the style is a lot more cuddly it is not as serious as Richardson's work. Not to say it isn't beautifully done, the pieces have a charm to them and the lion is incredible. I think it does go to show that the same idea can be interpreted in different ways and just because something similar has been done before I should not be put off doing it for my project.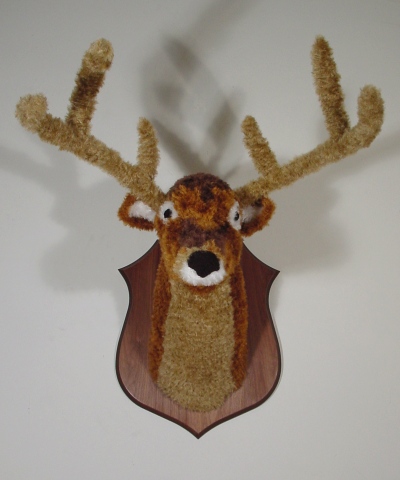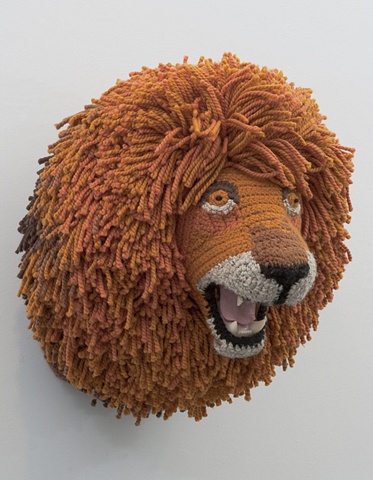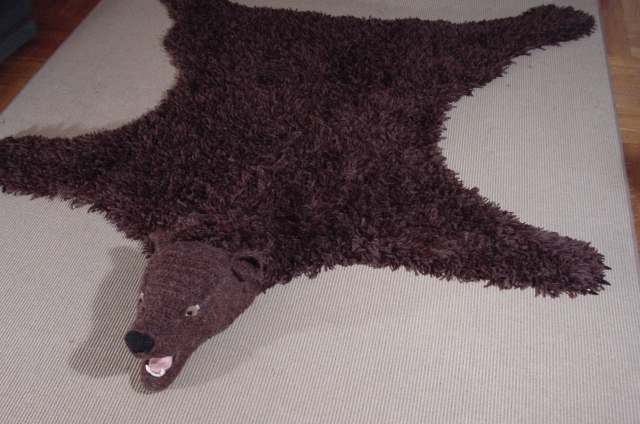 I have also been in contact with Amelia Fever, an AUCB graduate and she sent me a link to her work that is currently being exhibited at Atelier Contemporary Craft Gallery. It looks so incredible just in the photos and I would love to go and see it in person! Hopefully we'll be able to collaborate with this project!